Jaew Family! Nakhon Si Thammarat Vice-Governor and the President of Nakhon Si Thammarat Tajabhat University on TV
ข่าวน่าสนใจ / 07 กุมภาพันธ์ 2562 /
หน่วยประชาสัมพันธ์ #1
เปิดอ่าน 143
---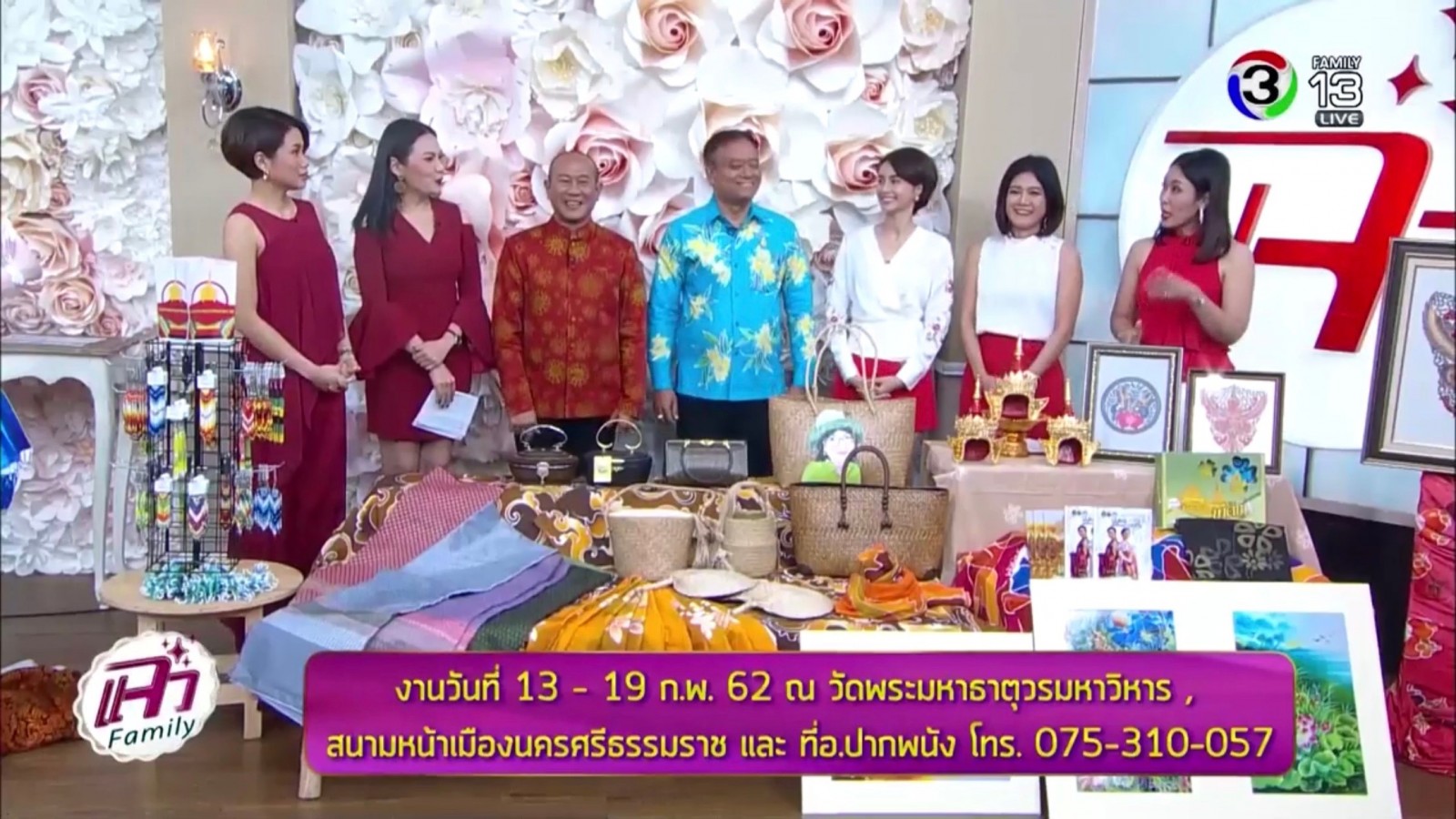 Khun Wirat Rakphan, Nakhon Si Thammarat Vice-Governor together with Asst. Prof. Dr. Kanata Thatthong, President of Nakhon Si Thammarat Rajabhat University were invited to be the guests for "Jaew Family Live" to talk about the simulation of Makabucha Hae Pha Khue That Festival in Nakhon Si Thammarat province. The program was broadcast live on 3 Family Channel (Channel13) on Monday 4th February, 2019 at 14.00 hrs.
In this regard, to conserve and disseminate the tradition of Nakhon Si Thammarat people. They invited to visit Nakhon Si Thammarat in the event 'Maka Bucha hae Pha Khuen That 2019'. There will be a ceremony to celebrate the main stupa of Wat Phra Mahathat Woramahawihan, called Phra Borommathat Chedi, literally, the Great Noble Relics Stupa in this year, after their renovation has been completed. And also presented the famous products of Nakhon Si Thammarat province as well.
'Jaew Family' is a TV program presenting outstanding dishes, tourist attractions, and OTOP or local products from each region in Thailand. It should be spread out across the country. The main concept is an edutainment program, which also divided into 3 stages. It will be broadcasted on Channel 13 on Monday- Friday at 14.00-14.45 hrs.
Please catch up on this programme at http://news.ch3thailand.com/rerun/31/149250
News: PR NSTRU
Written by: Arnont Chamchan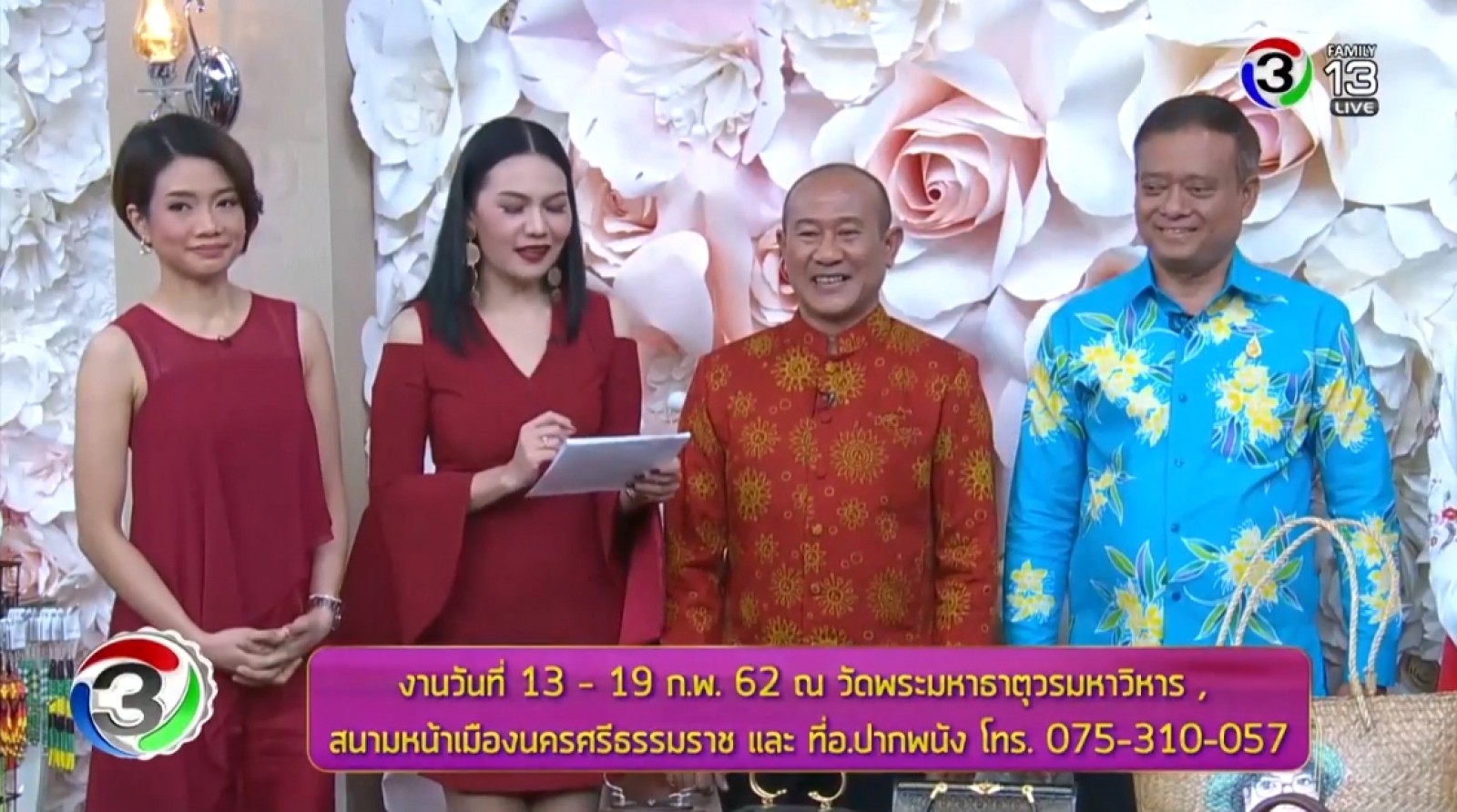 Tag
---
ข่าวที่เกี่ยวข้อง
https://www.nstru.ac.th//resources/content/4/2016-06-20-11-22-390.62449100%201466396559logo_nstru.png 1 Moo 4, Tha Ngio, Mueang Nakhon Si Thammarat
Nakhon Si Thammarat Province, 80280, Thailand [.main.description] Nakhon Si Thammarat Rajabhat University 075-392040 www@nstru.ac.th https://www.nstru.ac.th/