Cupboard of Shared Happiness at NSTRU
ข่าวน่าสนใจ / 20 พฤษภาคม 2563 /
หน่วยประชาสัมพันธ์ #1
เปิดอ่าน 84
---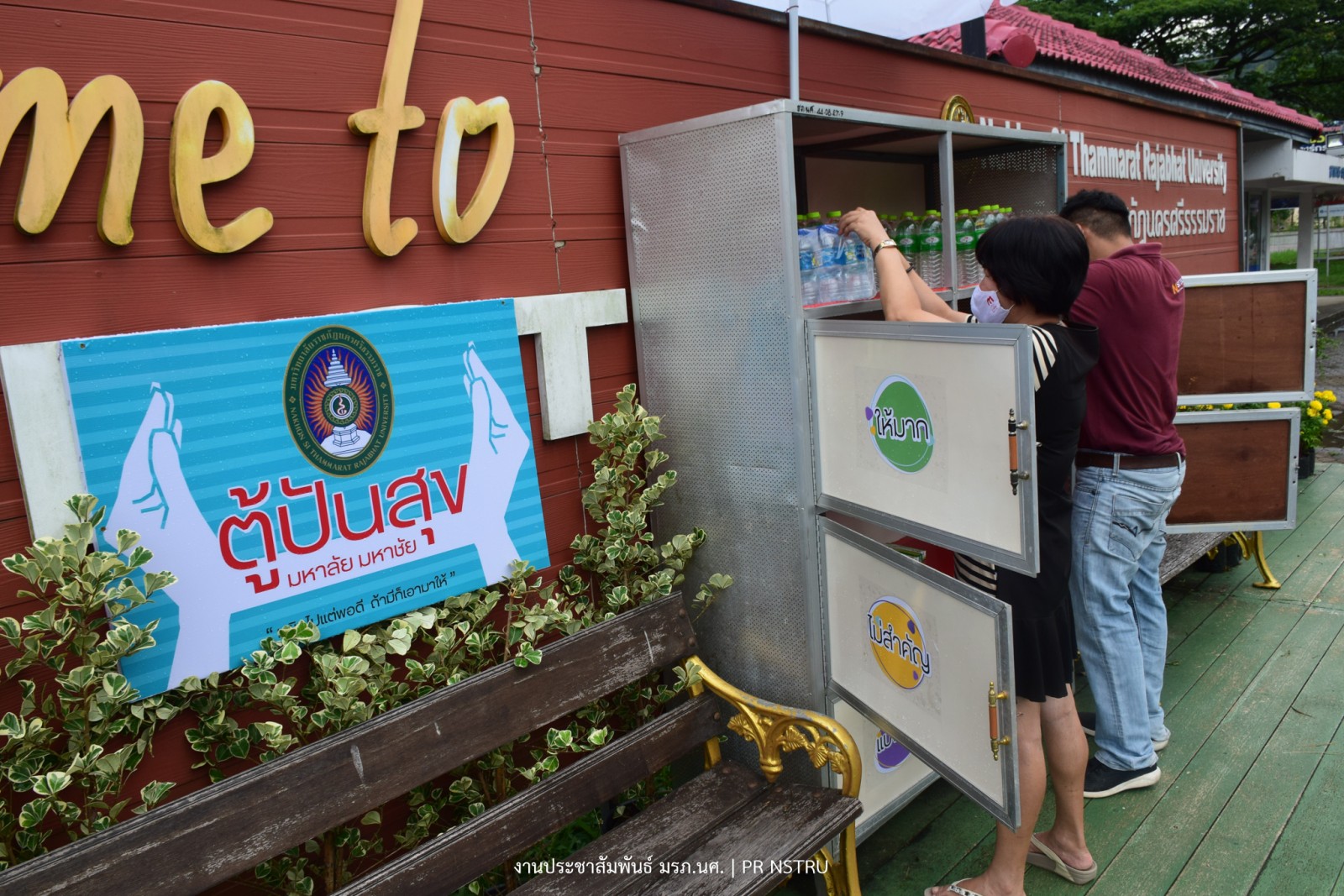 Amid the COVID-19 pandemic, Nakhon Si Thammarat Rajabhat University by the Central Administration Division, Office of the President has set up a community cupboard which called as "Cupboard of Shared Happiness @ Mahachai" at the edge of Nakhon Si Thammarat Rajabhat University's main gate as a way to help out their neighbors in need.
Actually, this idea has been adopted from the western world where kind-hearted people put up containers filled with food and other necessary items in public spaces. Anyone can pick up an item or two with no questions asked.
The objective is to encourage people nearby to share their non-perishable food items and consumption goods, such as bottled water, diapers, feminine hygiene products, toothpaste, some canned goods and etc., to others who are in need during the outbreak of Covid-19.
!! For those interested in sharing items, it can be placed in the aforementioned cupboard from 15th May, 2020 onwards.
Written by: Arnont Chamchan
News/Photos: Pintusorn Kaewsinual
Tag
---
ข่าวที่เกี่ยวข้อง
https://www.nstru.ac.th//resources/content/4/2016-06-20-11-22-390.62449100%201466396559logo_nstru.png 1 Moo 4, Tha Ngio, Mueang Nakhon Si Thammarat
Nakhon Si Thammarat Province, 80280, Thailand [.main.description] Nakhon Si Thammarat Rajabhat University 075-392040 www@nstru.ac.th https://www.nstru.ac.th/